Israeli Survival Toolbox: Startup Course by Innovation Centre Denmark
A 1-day free of charge course by Innovation Centre Denmark, Tel Aviv sponsored by Industriens Fond.
(This event is in English)
This course aims to give startups new tools to be more resilient when crises hit and inspire them to apply Israel's effective startup methodologies. On this day, there will be practical case studies and exercises that will help improve the resiliency of your start-up and enable you to go global. If you are a founder, business developer or someone with an entrepreneurial mindset looking for global perspective, sign up now and join us on June 22nd at Talent Garden Rainmaking, Copenhagen.
The course is free of charge and sponsored by Industriens Fond. Registration is required – please sign up now to secure your seat, registration deadline is June 10, 2022.
Agenda:
Session #0: Startup Presentation. What is your business model?
Session #1: Gearing Up with 'Armor' for the startup Journey?
Session #2: Velocity as a Perpetual Vaccine to a Crisis 
Session #3: Readjusting Strategy for Drastic Market Changes
Session #4: Venture Capital Funding in Uncertain times
Session #5: Pitching Session
Learn more about the Innovation Centre Denmark in Tel Aviv and get a more detailed agenda of the day here.
The toolbox is empowered by: The Regional Business Hubs, DTU Skylab, CBS Start-up, AAU SEA, ITU Business, #AARSOME, Danish Startup Group, Startup Central, Alfa Laval InnovationHouse, SDU Cortex, Symbion, and Talent Garden.
If you have any questions, please reach out to Lasse Vinther-Grønning, Innovation Centre Denmark in Tel Aviv: lasgro@um.dk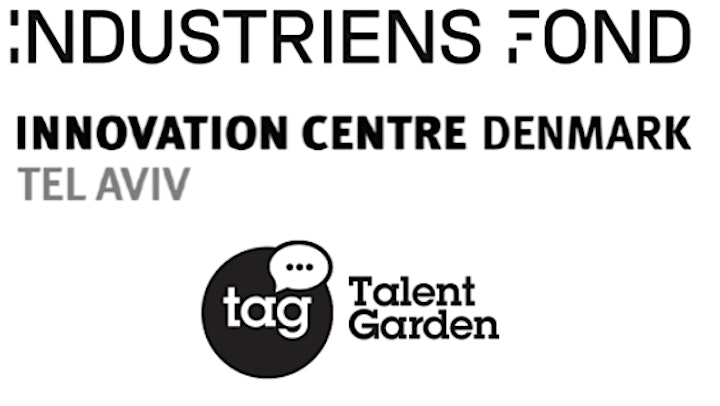 Click to Register