Innovation School Open Day – Winter 2022
Learn more about our job-oriented courses for those interested in starting their own business or upskilling to stand out in the job market.
During this free online event, we will introduce our job-oriented courses and take a deep dive into more information about our products, requirements to apply, meet our team and ask any questions you may have.
Our courses include
Takeaways
Learn more about our Job-oriented courses
Get to know the Innovation School team and have all your questions concerning our learning programs answered.
Find out how to apply to our courses.
Connect with like-minded people who might become your fellow students.
Who is this course for?
Our courses are designed for people who are currently unemployed and have the ambition to take the next step in their career and get the most in-demand skills on the job market. We aim to provide students with opportunities to acquire highly requested skill sets. Even if you do not fulfill the requirements of the A-kasse, many of our students have also been funded through their Jobcenters.
Agenda
11:00-11:20: Introduction to Talent Garden and the Innovation School Courses.
11:20-11:40: Q&A and How to Apply.
Host
Enrique Guerrero, Education Advisor @ Talent Garden Innovation School.
Talent Garden Innovation School
The Talent Garden Innovation School provides fast, in-depth, and hands-on training programs designed to meet the real needs of the job market. We offer courses in the fields of digital technologies and innovation, with a focus on project management, digital marketing, entrepreneurship in practice, and UX & graphic design.
Our programs are flexible and interactive, combining recorded on-demand sessions, live teaching sessions, and networking opportunities. Take advantage of this opportunity and improve your skills and career opportunities.
Important information
This event is an online event and will take place on ZOOM.
After your registration on Eventbrite, you will receive an email with the link to the actual online event.
You can enter via the link provided on the day and time of the event.
The number of guests is limited, and only registered people can enter the event.
Please note that the event will be recorded, and its content might be used for future marketing activities.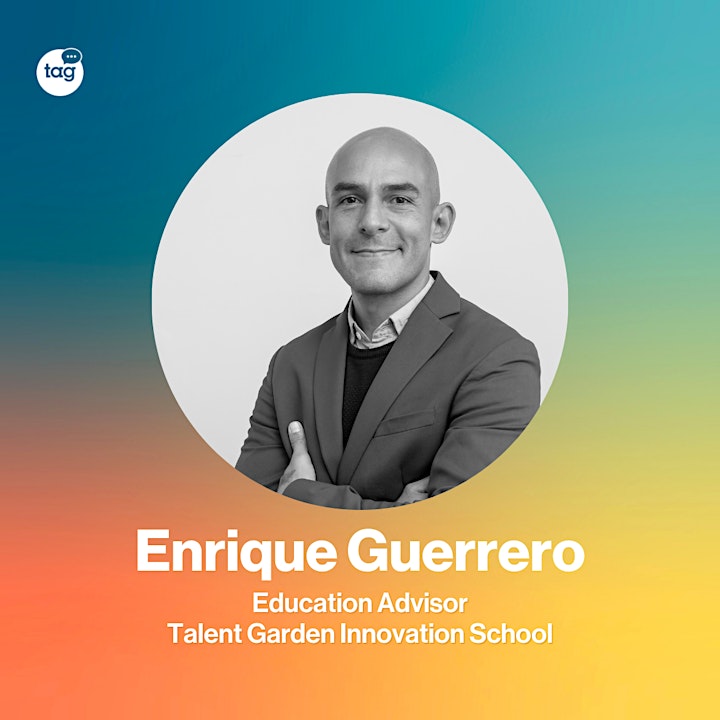 Click to Register